About me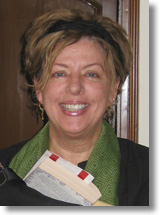 My name is Kathleen Dillard, and my late husband Wayne Dillard started this forum so we could all share in this I.T. 'living room'.
He was the Vice President of Last Days Ministries for about 12 years, working closely with Keith from 1978 until 1982 when Keith died. Then he worked with Melody until 1991. After that we moved on and launched our prayer ministry, Prayercentral.net.
Keith Green ended up 'match making' Wayne and I, and later was the pastor who conducted our wedding ceremony in Lindale, Texas. We served along side Keith on the leadership team. And were mentored in prayer by Leonard Ravenhill who was on the LDM board, and led a local prayer meeting in Lindale every Friday night. Later Wayne and I were both ordained by the Vineyard Christian Fellowship and have served overseas in S. Asia and the Middle East.
Wayne's web ministry, which host's this forum on Keith Green, has been designed to equip and mobilize believers to engage the needs around them and abroad in prayer. Here are some of the prayer tools available to you at Prayercentral:
-Prayercentral.net -Tools and resources on prayer
-WOW! Word of the Week -Prophetic, Hard-Hitting weekly audio devotional
-Pray-it Say-it cards -Pray God's Word over someone then send them a cool e-card to tell them you prayed
-PrayerGuard -Mobilizing prayer for missionaries and Unreached people Groups
-Baghdad Prayer Patrol -Mobilizing prayer for the troops, police, and people of Baghdad
-Afghanistan Prayer Patrol-Releasing prayer covering for our troops and the region
-Fetch a Prayer -Personalized scripture-based prayers at the touch of a button
Hope you enjoy the forum on Keith Green; and that you find something that you can use at Prayercentral.
As Keith would often say, "let's be sold out for Jesus!"
Let's aim to give God 100% because He gave us nothing less,
Kathleen Dillardand the Prayercenteral Team